Achieving success in an eCommerce website will not come overnight. Running an online store effectively is crucial for achieving business goals.
A number of eCommerce business owners make some common eCommerce mistakes while running websites. Usually, they are unaware that they are making mistakes.
Consequently, they are facing a loss in business. Most of them close their business without finding the problems.
In this blog, we have discussed the common errors you are bringing to your business. Which will create awareness and stop you from making mistakes again.
Also a bonus point before ending the blog which you don't want to miss.
17+ common eCommerce mistakes you should avoid in making
Choosing the wrong eCommerce platform
One of the most common mistakes of an eCommerce site is choosing the wrong platform. Most of the platforms lack features. An eCommerce platform can make your online store or break your online store.
The first impressions on many eCommerce platforms create a good effect. But later you will see it was a scam. 
While searching for an eCommerce platform you will see many platforms reached sales across 400+ or 500+. But that doesn't mean that the platforms are the best.
Before choosing an eCommerce platform do proper research. Which eCommerce platform goes best with your business? Which one meets your customer's demand?
Not responsive design
70% of people are shopping online from mobile. Create an eCommerce store that is compatible with the design.
Most eCommerce makes mistakes in that they don't make their website design responsive. Don't make this mistake. If you want to drive more traffic and sale make your site responsive.
Not focusing on content marketing
Content marketing doesn't mean you need to write a lot of content so your potential customers can read. Content marketing is what exactly your customers want to read. Now content marketing is essential for eCommerce websites.
Content marketing creates brand awareness, builds trust, and directly connects with your potential customers.
Not knowing your target audience and reaching them
One of the biggest mistakes eCommerce business owners makes is that they start a business without knowing their target audience. Before starting an eCommerce business market research is important. You need to know who is your targeted audience. What they want.
Also, you need to find out how to reach your targeted audience. Knowing your targeted audience and reaching them helps you to drive more traffic and sales and also achieve success in business.
Poor UX design
Nowadays, user experience is one of the main facts of an eCommerce website. Website design affects conversion rate and search engine ranking.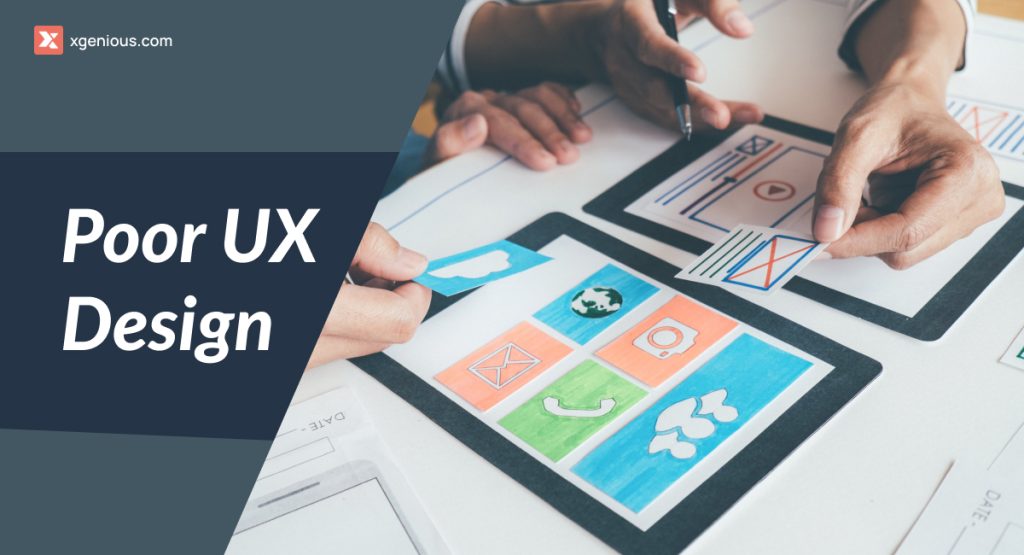 For that website design and functionality should be a combination. If your site doesn't work properly, or its features don't work properly then users will become annoyed and they will leave your site and will never get back to your site.
That's why engaging and appealing UX design is important for eCommerce websites.
Lack of security
Security is one of the prime concerns of eCommerce stores. For an eCommerce site, security must be. You never know when your site is about to hack or get attacked. You need to secure your site with an SSL certificate.
Besides SSL certificate helps to acquire customers' trust. Without an SSL certificate, your site will be known as a non-secure site. SSL certificate helps to keep your site secured from any malware attack, or hacking, and secure website information, customer data, and payment information safety.
Not offering enough payment options
The lack of enough payment options is another common mistake for an eCommerce website. When a customer visits your website and is about to purchase goods if he/she doesn't find their desired payment gateway they will leave your site. Ultimately you lost your customer.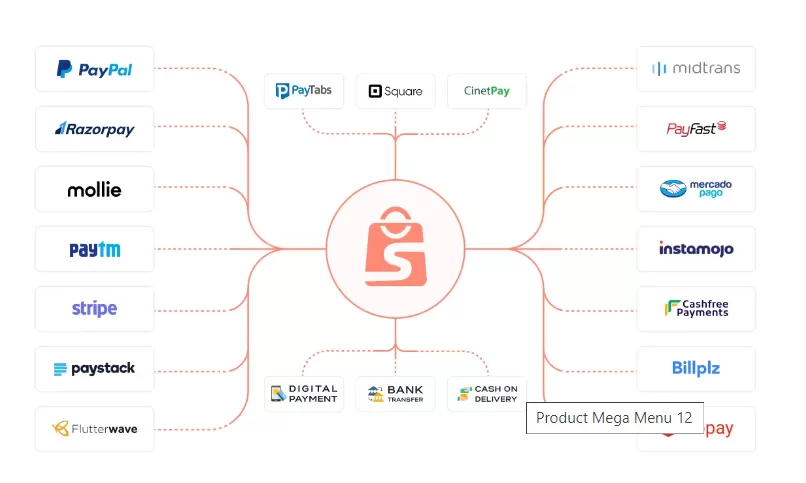 This is important that you offer your potential customers enough payment options. So that they don't think about leaving your website without purchasing.
For getting the world's top 10 payment gateway you can use the eCommerce platform ShopMart.
Product Description
Before becoming a business owner think like a customer. When you search for a product what do you look for first? The use of the product, its pros, and cons, what the product is for, etc. Because an eCommerce store is not an offline store where they can touch the product.
So if your product description doesn't provide enough information then no one is going to buy your product. Also, there's a chance that your customer turn moves into your competitor's website which you don't expect.
Note: Adding a product description doesn't mean you put a long product description. No one wants to read the long product information. Just keep it brief and only add the necessary ones.
Too many ads
Most often eCommerce business owners think that showing many ads and popups will attract visitors. But the truth is visitors feel annoyed when they see many ads and popups.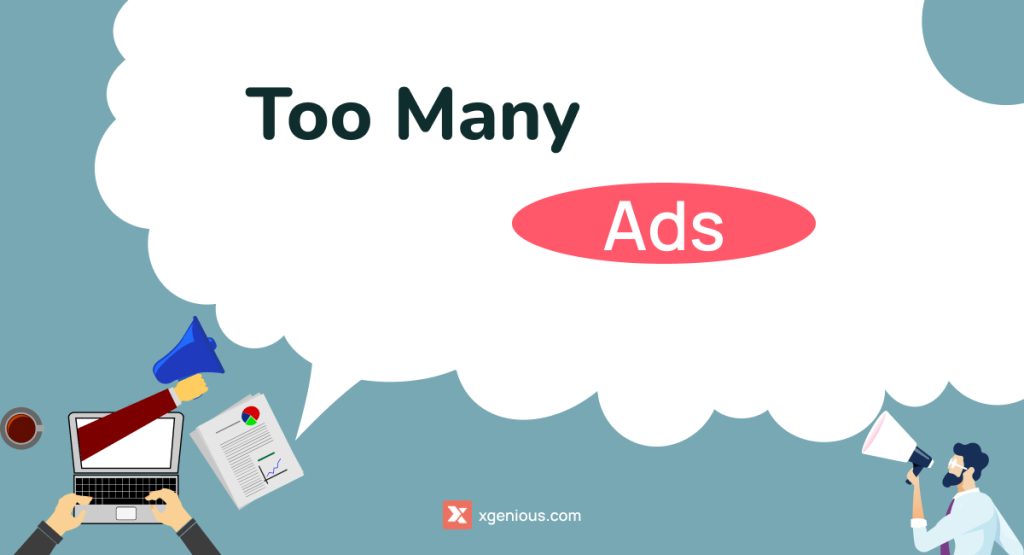 Ads and popups are absolutely important for increasing eCommerce sales. You can show ads occasionally like your website launching any new product or for any discount, coupon, buy one get one, etc.
Not having any product category
The category is to list products according to size, color, price, etc. Customers find products according to categories. And if your website's product categories are missing then you will see your potential customers are also missing from your website.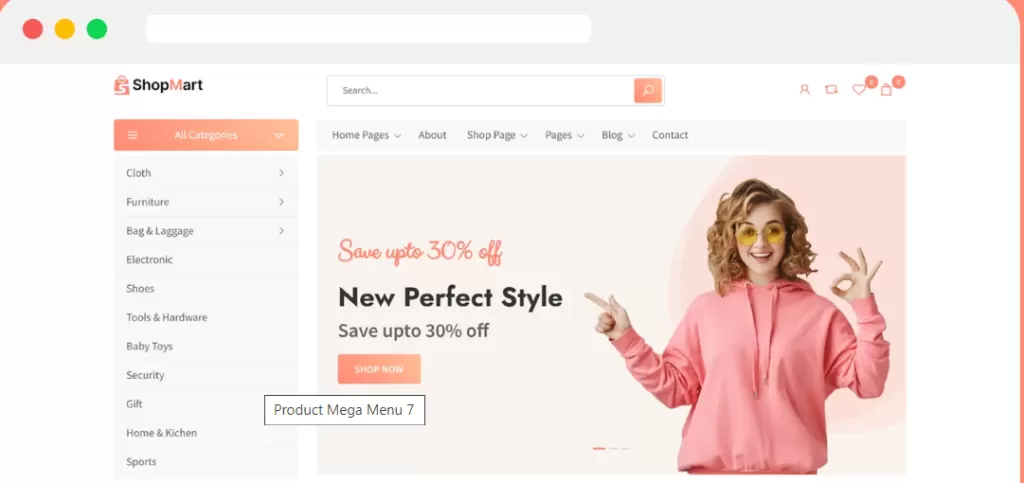 Certainly not make this mistake while building an eCommerce website. Categorizing products helps to find your customers the product they are looking for. Also, increase your sales and profits.
Low-quality image
In your opinion what attracts most a customer when they visit your website? The answer is the image. The ultimate goal of your eCommerce website is to push your visitors into potential customers.
The use of low-quality images affects your sales. Use high-quality and eye catchy images for your website. Showcase your products from a different angle. To such an extent your customers are forced to buy your products.
Bad customer service
The reputation of your eCommerce website depends on your customer service. Your customers should reach you when they need any support. It doesn't mean directly reaching them. Try to solve their issues as soon as possible.
We live in an era where we love everything instantly. So does your customer support also. Fast customer support creates a good impression of your eCommerce website and builds trust.
Good customer support includes:
Quick response time
Offer refunds
Live chat support
Not tracking data and analytics
Track of data and analytics let you know your customer's behavior. The marketing strategy you are following is actually working or not? If not working you can change or improve your eCommerce marketing mistakes.
Checking user activity of your website, how many people are visiting your website, bounce rate, etc.
When you are running an email campaign on your eCommerce store. Rate of people responding, ignoring, and how much your sales improved you should track through analytics.
Not optimizing for search engines
Your website is ready and launched. How your potential customers are going to find you? Definitely a search engine. How they are going to find you through a search engine?
People are not going to search your website by searching your website name. They are searching by specific product names or any specific keyword. Your website needs to rank on those keywords. For that, your eCommerce search engine optimization is important.
Ecommerce search engine optimization helps you rank your website and drive search engine traffic to your website. SEO optimization doesn't mean only putting keywords. It includes on-page seo, off-page seo, and technical seo. These will help you to rank on google's first page.
Ignoring social media
Social media platforms are one of the biggest platforms for increasing sales and revenue. Over 4.27 billion active social media users. If you are ignoring social media platforms then you are making the biggest mistake ever.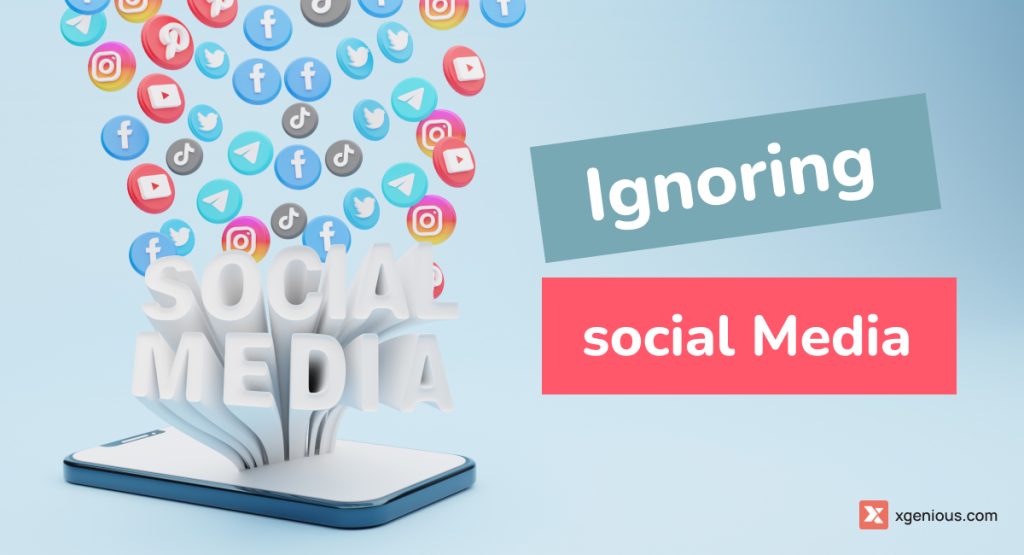 Social media channels increase sales. By proper use of social media channels, your eCommerce website can be recognized as a brand. Connect your eCommerce website with social media. Keep active social media by posting and updating regularly. Make proper use of social media marketing.
Not adding social proof
Not sharing any social proof you are making another eCommerce marketing mistakes. Social proof builds trust among your potential customers. When they see other people purchasing from your eCommerce store and adding positive reviews trust level will increase.
Too much loading time
If your eCommerce website takes too much in loading your audiences will leave your website.
Taking too much time while loading increases the bounce rate of your website. The outcome of much loading time is you are losing potential customers and sales. Also the money you are spending on promotion.
Besides loading time affects search engine ranking. So, how fast your eCommerce website should load? Preferably within two or three seconds.
Blank about us page
A number of eCommerce websites keep blank about us pages. Warning it's a fatal mistake you are doing.
The about page let your potential customers know about more your business. Who you are, and what is your goal, for your products? The biggest portion of your customer is leaving your site because they are not getting enough information about you.
Missing CTA button
CTA (call to action) button helps to lead your customer in the right way. Adding a CTA button takes the customer for purchasing the product. A powerful eCommerce CTA increase conversion rate.
Critical checkout process
A complicated checkout process increases the cart abandonment rate. Making a customer account helps you to gather a lot of data and information. For that, you need to keep the checkout process as simple as possible.
Tips for not making mistakes on an eCommerce website
Here are the bonus tips that will guide you to not make any errors so you can run your eCommerce business smoothly.
Do proper research before starting an eCommerce business
Provide much information about your business
Find who is your real audiences
Focus on effective marketing
Secure your website with an SSL certificate
Clear and concise return policy and terms and conditions
Create your social presence
Finally and most importantly don't lose hope and confidence
How we can help you?
How Xgenious can help you with this purpose? We Xgenious help you to build your eCommerce website without any trials and tribulations.
Our eCommerce platforms help you build your eCommerce website without effort. Plus our platform has all the functions integrated that you are looking for.
Recently we have launched our latest eCommerce platform ShopMart. Which has multiple payment gateways integrated, an easy checkout process, SEO optimization, and so on. Also, cost-effective.
Wrapping up: 17+ common eCommerce mistakes you should avoid making
Achieving success in the eCommerce business takes time. You will make mistakes, and your business may rise and fall but that doesn't mean you should quit. You know mistakes are a common part of our life.
Without committing mistakes you are not going to learn anything. Learn from your mistake so that you became aware of the next step.
Now you know the common eCommerce mistakes and how to recover them. No one can stop you from achieve business goals.