A mobile app is a necessity, not an option. If you are taking mobile apps for granted then you are leaving money on the table.
Mobile apps are playing an important role in the eCommerce industry. In 2019, there are over 2.3 billion active mobile devices user globally, and in 2022 this ratio growth 7.26 billion.
In the last few years, the growth of the mobile app industry is huge. The fact that mobile apps offer great deals for businesses to reach out to their consumers.
In the same way, eCommerce businesses are not individual. To increase sales and connect with their customers many eCommerce businesses turned to mobile apps.
According to research, the growing mobile app sales rate from mobile apps is about to hit sales of $284 billion this year which is up to 32% from last year. This growing flow has been navigated by the expanding popularity of smartphones along with the availability of mobile apps.
Mobile apps give users a user-friendly, convenient way to purchase products. Besides mobile apps is essential for boosting and increasing sales rate.
In this blog, I have tried to cover the important roles of mobile apps for eCommerce businesses.
7 Important Roles of mobile apps for eCommerce business
1. Customer demand
One of the most important roles of eCommerce apps is customer demand. These days customers recommend eCommerce mobile apps for purchasing. Every single person uses a smartphone. Which makes it easy for them to purchase a product.
The mobile app saves time in a way. Whenever customers need any product they just go to their app store and purchase their desired product, rather than visiting the website. It's not like that website isn't important.
Website is also important but some users say that sometimes they forgot which website name or they forget their account login info. Mobile app helps them with this purpose.
2. Better user experience
An eCommerce app gives a better user experience. Ecommerce mobile apps perform better than the web because of their personalization. A mobile app is easy to use. Customers find easily what they are looking for.
When your users use an eCommerce app they should have a better experience. Users shouldn't be distracted or feel irritated to continue browsing products.
A mobile app improves visitor engagement. You can track your customer's location through GPS. To increase customer engagement you can combine the features of the user's phone with your app to navigate and increase customer engagement.
Now many eCommerce websites allow their customers to take pictures of their buying items and share them on social media accounts through a mobile app. Which positively affects your sales rate. Also builds a good relationship with your customer.
3. High conversion rate
The success of an eCommerce mobile app solely depends on sales. End of the day you calculate your sales rate. Track conversion rates help you to know the difference between mobile eCommerce apps and websites.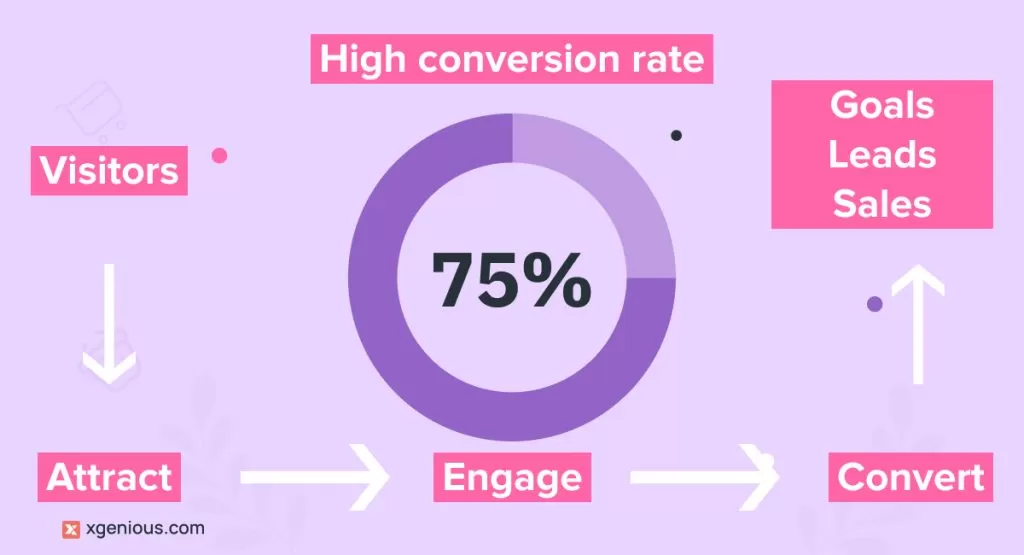 In a report, it appeared that 75% of products are added to the shopping cart at a higher rate by mobile eCommerce app users rather than a website. It is because of better user experience, secure and easy payment method, variety of functions, and so on.
From product, view to purchase this thing matters.
4. Boost sales
Statistics says that the rate of purchasing product from a mobile app is expanded rather than a website. Mobile app development helps companies to boost and increase their sales rate. It should be. Because the mobile app is easy to use, the product purchase and payment process are smooth. 
5. Customer loyalty
Whenever any customer downloads your eCommerce mobile app and starts using it means he/she is interested in purchasing the product. The more time customers spend in your mobile app make sure to feature them what they are looking for, offers, coupons, discounts, etc.
Create an eye catchy design so that your customers spend time in your mobile app.
When they search for any product show them related products/ autofill search.
Show notifications to them to stay updated.
Offer coupon, discount.
Provide instant support if they need any.
6. Reduce shopping cart abandonment rates
One of the major problems eCommerce businesses face is shopping carts abandoned. According to Xgenious research, approximately 71.4% of online shopping carts are abandoned before purchase. By reason of
Complicated account creation
Difficult checkout process
Extra shipping cost
Lack of secure payment options
Couldn't show them the total price and product quantity
Mobile eCommerce apps reduce shopping cart abandonment rates contrary to eCommerce websites. Because when a customer purchases a product from a mobile app they don't need to put their login info every time. The app saves their info so they don't need to log in again and again.
Besides mobile app provides an easy checkout process and payment options. Also, they don't charge any additional cost.
7. Use as a promotion tool
Via the mobile app, you can promote your business. As the rate of mobile users is increasing day by day. You can directly connect with your customers through a push message.
When you send a push message to your customer the chances of opening the message and clicking directly to your app is 90%.
Rather than targeting customers in social media platforms or email marketing, the mobile eCommerce app is the best way.
Wrapping up: 7 Important role of mobile apps for eCommerce business
The success of an eCommerce business will not come overnight. You need to follow the business suit to stay in the competition. Many eCommerce businesses are pushing their business towards the mobile app, as it has a high success ratio.
In 2025, eCommerce sales are about to reach $7.5 trillion dollars. Without any doubt, mobile app eCommerce will bring 80% sales rather than any other platform.
Starting building your mobile app today. You can hire any mobile app development company.