For a moment reverse our time and go back to the earlier 2000s. When do we need to buy any goods that we used to do? We went to the shop, choose our product and then purchase it. For that, it requires our time, and energy.
In 2022, when we need to buy something we don't need to go to any store. We bought products online. ecommerce platforms made our life easier.
The idea of buying products from ecommerce didn't come overnight. It came from a variety of products, providing good services, consumer demands, trust, etc.
From an ecommerce store, you can buy anything like food, grocery, organic products, electronic devices, etc. For that, you don't need to go to any physical store. You can buy your products by staying home.
What is an ecommerce platform?
An ecommerce platform is a software program that allows a seller to manage his business. This software program also allows consumers to buy products according to their choices.
An ecommerce website is necessary if you are planning for an online business. It saves your time and helps you to grow your business. You don't need to reply to any of your customer queries. customers get all the details when they visit the website.
With the help of ecommerce website builders build online store.
In this article, you will know why your business needs an ecommerce website builder, which is the best e-commerce platform for small business, and how to choose an e-commerce platform.
Why should use an ecommerce platform?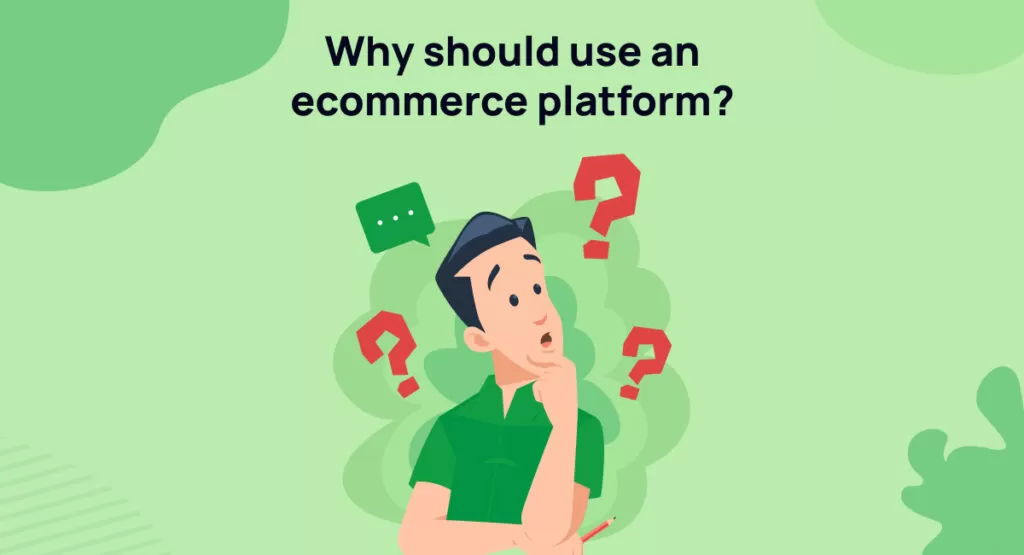 Running a store isn't easy. You need to manage the store, do product stock checking, manage customers, and so many things. On the other hand, the e-commerce platform makes your work easier. From taking orders to managing stocks, and delivering products to your customers.
Ecommerce website builders have all the options that you need to run your online store. You can run your business without any obstacles. Using an e-commerce platform is more cost-effective and time-saving rather than building its own software.
Also, a solution for your technical issue and also an easy buying process for customers. Customers visit the website, choose products, add it to the cart, then place an order.
An ecommerce website builder provides all the necessary things that you need. From taking orders to payment, product delivery ( delivery progress, tracking products, complete orders, cancelled orders ) stock checking, etc.
Features of an ecommerce website builder
While choosing an ecommerce building website we look for various options. Here are some features the ecommerce platforms should have.
Interface
An ecommerce platform should have a user-friendly interface. Most ecommerce platforms require technical issues, HTML, and WordPress knowledge.
To avoid these issues you can try out two or three platforms. You choose an ecommerce platform so that you don't need to face any technical issues. But if you choose any ecommerce website builders where you need to do any technical tasks then you shouldn't choose that platform.
Design options
Most ecommerce platforms offer pre-prepared designs and themes. Which will help you to create your online store easily within a short time. They also should have customization options available.
Store management system
Store management is one of the most important features of any ecommerce platform. Store management helps you to run your e-commerce store.
You can manage your product according to a category, price range, size, etc. Also, manage your customer's orders which includes order tracking, and delivery service.
Payment process
The payment gateway is the processing of money sharing from customers' accounts to your account. When choosing an ecommerce platform you must check its payment gateway.
Every payment gateway is not acceptable by any ecommerce platform. You should look for an ecommerce platform that accepts many payment gateways. Most e-commerce sites' sales fall because of payment gateway processing. So make sure about their payment gateway process.
Support
While running an online store you will face some technical issues. The support system of an e-commerce platform helps you in this purpose. Find out which ecommerce website builders support is best. 
Security
Security is one of the main concerns of an ecommerce store. You need to keep your customer's data. Unfortunately if your data leaks it's very terrible for your ecommerce business. That's why to choose a platform whose security will not disappoint you.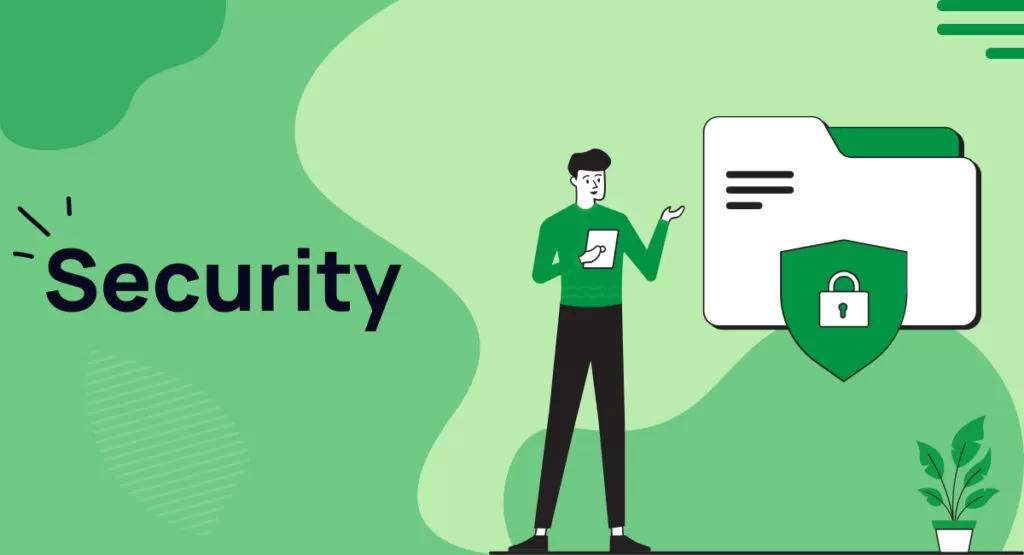 Datastore
You can't manage your ecommerce store if you can't estimate its data. An ecommerce platform should allow storing your data so that you don't need to calculate your data manually.
Cost-effective
An ecommerce platform for small businesses should be cost-effective. Most ecommerce platform offers monthly subscriptions. But don't choose any platform which is cheap but lacks security. Must check their pros and cons.
SEO friendly
An ecommerce store must be SEO-friendly. While google searching customers should find your product. For that, an e-commerce platform should be SEO-friendly.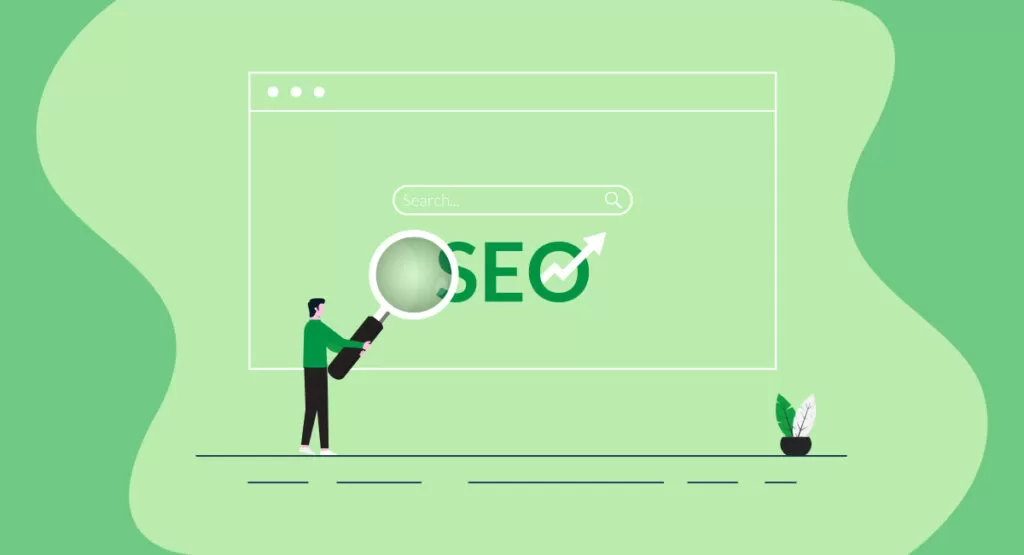 Key points
Use of blog pages
Customers can leave reviews
Use of your own domain name
Mobile friendly
More than 70% of searches are done by mobile. A mobile-friendly ecommerce platform increases your sales rate. It's important to look for a platform that is mobile-friendly.
Top ecommerce website builders for small business
Which ecommerce platform is best for you it depends on your business. Here I have pointed out different types of ecommerce platforms which will help you to select the best one.
Grenmart – Best for small business owners
Our top choice is the grenmart ecommerce platform. This ecommerce platform is best for organic and grocery stores. Grenmart is a Laravel ecommerce website builder built by PHP scripts. Has 3 homepage variants that are fit for any small, medium, or large e-commerce website.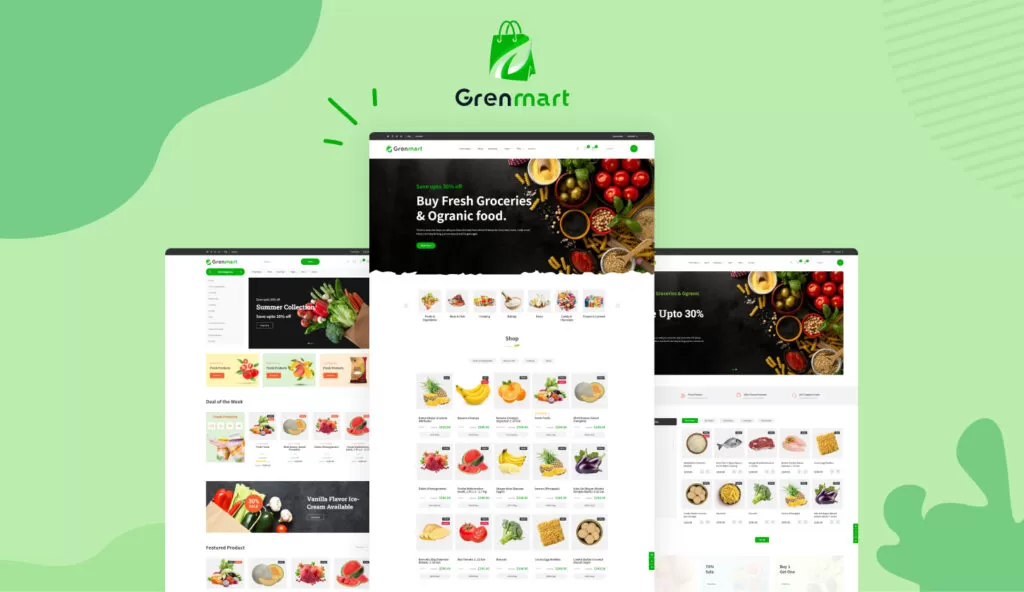 It's best for small business owners and is one of the top ecommerce website builders in Australia.
It's packed with great features. Also highly customizable. Grenmart provides all the tools you need for building an online store. It's a simple ecommerce website builder.
Let's have a peek at its advanced features at a glance.
Unique Design
Powerful Admin Dashboard
03 Home Variant
User Dashboard
RTL Support
Tax Module
Inventory Module
Advance shipping Module
Campaign Module
Variant Module
Dynamic Page
Page Slug Change Options
Page Meta Tag Options
Drag & Drop Page Builder
Drag & Drop Menu Builder
Drag & Drop Form Builder
Drag & Drop Widgets Area Builder
Page Slug & Name Change
700+ Google Fonts
Cache Settings
Pre-Made Pages Slug change
Pre-Made Pages Name change
Custom CSS Settings
Custom JS Settings
Sitemap Generator
Maintains Mode
GDPR Cookie Settings
404 Page Customize
Email Template Settings
SEO Settings Available
OG Meta Added
Google Analytics Settings
Live Chat Options
Unlimited Color Option
Google Captcha V3
Admin Dark Mode
Social Share Options
Typography Settings
Well Documented
Quality Support
Lifetime Update
Language Settings
Security
Cross-Site Request Forgery (CSRF) Prevention
Cross-Site Scripting (XSS) Prevention
Server requirement
Backend Framework: Built on Laravel 8x
Frontend Framework: Built on Bootstrap 4x
Product module
The product module is a key feature of an ecommerce website builder. The script has everything you need to market a product and includes everything we need it to support, rather than simply og and meta. Has image gallery support for a product along with a single image option.
Payment gateway
15+ payment gateway is available which include Paypal, Stripe, Paytm, Flutterwave Rave, Razorpay, Mollie, Paystack, Midtrans, Mercado Pago, Cashfree, Payfast, Instamojo, Bank Payment, Check Payment, Manual Payment, etc. \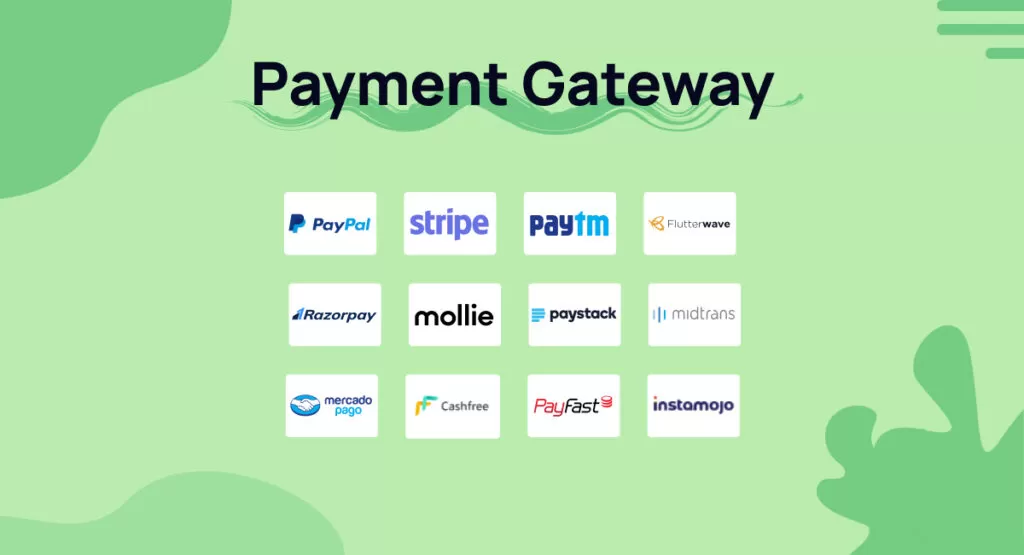 Product Category
You can categorize your products according to price range.
Inventory module
One of the cool features that come with this ecommerce script is the inventory module. You can manage your individual product inventory with this cms, you can add your stock while inserting a new product also you have the option to manage inventory separately, and you can change it from product edit as well.
Variant-wise inventory module
This script also supports a product variant-based inventory management system. Let's say you have a product with 3colors red, green, and blue. Now you can make a separate inventory for these three colors it is just an example, you have support for sizes, colors, and custom attributes (which means you can create as many attributes for yourself to make it compatible with your product type ). It also supports additional prices for variants and images.
Advance couple module
You can set coupons based on a certain date or time. Set it in a fixed amount or in percentage. Also has the option to set coupons for specific products or specific categories or specific sub-categories based on cart amount.
Drag and drop page builder
Grenmart comes with drag & drop page builder support. You can drag & drop any of our prebuild page builder widgets to create your own page. You have complete control over the script website and pages.
Drag and drop menu builder
Grenmart offers a step and drag window builder with an mega menu feature. You can browse and drag any menu item to cut it or turn it down. You can also use a drop-down menu.
Drag and drop widget builder
This Script comes with Widget Builder with 09 pre-made widgets. You can build a footer widget area with your needed widget. you can also use raw HTML for the widget area, you can show a newsletter widget or you can just show an image here. It's up to you whether you want to control it.
Drag and drop form builder
Grenmart comes with a great feature for your need Drag & Drop Form Builder, it has text, number, email, select, checkbox, textarea, file, etc fields. You can easily customize this script, and also set it is required or not.
Custom attribute module
This script has a great feature to add your own custom attribute which you can connect with inventory to manage inventory by your own attribute. Let's say you are selling shart which has color, size, and type, by default the script support size, and color for inventory. Now you can create a new attribute whose name will be typed. It will be now available in inventory as well. Also, it will be shown on the front end to choose by our customers when they order it.
Autocomplete search system
When any user types a minimum of 3 characters our system will start suggesting to him the product and category he might searching for. This will improve the user shopping experience and increase your website sales ratio.
Campaign module
A verified handly campaign system has been developed for this script. You can create a campaign for a specific date time along with a set date time for individual products with stock management and price. Can show it in the front end via drag & drop Page builder widgets.
Coupon module
You can set coupons based on a certain date or time. Set it in a fixed amount or in percentage. Also has the option to set coupons for specific products or a specific category or specific sub-category based on cart amount.
Blog module
This script also has a blog module to make engage with users easily.
Sitemap module
You can generate a sitemap for this script from the admin panel.
700+ google fonts
When you access the admin panel, you can include 700 Google fonts in your pages instantly.
Facebook\ google login
This script has the option to log in to this website using Facebook or a google account. It will give your user the choice to make an account on your website within a quick time, It also has the option on the checkout page to make a new account using order details.
SEO friendly
It has all the facts available which need for SEO. The best ecommerce platforms for SEO.
Device compatibility
This e-commerce platform is compatible with mobile, desktop, and laptops.
Zaika – Laravel eCommerce CMS
Zaika is a laravel ecommerce platform built on laravel framework. Its features enable businesses to create and manage their ecommerce website easily.
It has two home page variants with awesome features like :
drag & drop widget builder, compatible with desktops, laptops, and mobile and also compatible with major browsers.
advance Tax/Campaign/Shipping/Coupon/Inventory module.
og meta support for all the blogs with Facebook/Twitter support.
10+ payment Gateway, Paypal, Stripe, Paytm, Flutterwave Rave, Razorpay, Mollie, Paystack, Bank Payment, Check Payment, Manual Payment Etc
With Zaika you can easily manage your online store.
Server requirement:
Backend Framework: Built on Laravel 8x PHP Composer
Frontend Framework: Built on Bootstrap 4x
Requires PHP 7.4
Requires MySQL 5.7
Supports MySQL, and Mysqli.
Security:
Cross-Site Request Forgery (CSRF) Prevention
Cross-Site Scripting (XSS) Prevention
Password Hashing
Avoiding SQL Injection
Shopify
Shopify is the best platform for drop shipping. The best thing about Shopify is that there are numerous apps for a variety of purposes. So, if you're just starting out, adding new features won't take long.
One of the top ecommerce website builder.
You can sell a wide range of products using Shopify. Notably, if you want to start a dropshipping business, Shopify is the ideal platform. Shopify converts better from Facebook, Instagram, and Pinterest traffic.
Features
It has dropshipping features.
Shopify has store experts available for hire.
More than 6000 apps are ready to integrate with Shopify.
Products are ready to be sold wholesale.
Wix
Wix is a content management system that is similar to WordPress. Wix website builder allows you to create any type of website without having to write any code.
Wix, in addition to regular website builders, provides a separate e-commerce service known as Wix e-commerce. The e-commerce builder, like the regular builder, supports drag and drop.
Features
A large library of pre-built media for e-commerce websites is available.
Users will appreciate the built-in payment system.
Cart and checkout pages by default
Currency converter for free and automated sales tax
Woocommerce
WooCommerce is a free WordPress plugin that allows sellers to easily convert their WordPress sites into online stores while also adding additional paid features and embedding options to simplify shopping cart functionality. 
Because it is easy to customize, this open-source platform is ideal for small businesses with WordPress development resources. WooCommerce ensures PCI compliance and secures communications between your customers and your server via its secure payment processor.
WooCommerce, on the other hand, can slow down if you add too many themes, plugins, or products to your store.
Features
WordPress WooCommerce installation with a single click
Third-party payment system built-in
To set up a store, use the drag and drop feature.
A hassle-free product listing with an integrated feature
Suitable for small to large businesses
Final Touch
Hope you got a clear idea of which ecommerce website builder is perfect for your small business. You need to check the features and choose the best one for you.
Build online store from small to large one.