An online presence as a law firm is beneficial in making new clients. Your clients are online. Build a website to reach them.
Still, doubting? More than thousands of people are searching for lawyers online. Now you know why your law firm needs a website.
For building a website you need to hire developers. Which demands a great deal of money and time. With a website builder, you can build a website own without hiring a developer.
Which is cost-effective and time-saving. A website builder is a platform that easily assembles a website. A law firm website builder helps to create a website easily and quickly.
Qualities a law firm website builder should have
Rich features
A law firm website builder should enrich with rich features and functions. Like appointment booking, law domain name, and so on.
SEO
Search engine optimization helps to rank websites on google. A website builder must-have SEO tools to optimize the law website. So that their clients can easily find them on search engines.
Easy to use
Using a website builder is the easy one. But there is some platform that is not user-friendly for beginners. Before choosing a platform make sure that the platform can be easily integrated.
Customer support
While building a website you may face some issues. For instant help, you hit the button customer support. Choose a website builder which gives you instant customer support.
Best law firm website builder
Attorg – best law firm website builder
Attorg is a law firm website builder specially built for lawyers and attorneys. It has all the required tools that need to build a law firm website. Attorg users have complete control over the website. 
Building a website with attorg is very simple. It has a drag and drops menu builder, widget builder, and form builder. It has an appointment booking system.
Features
Appointment booking: This is one of the important features of a lawyer website builder. It has an appointment booking module. The client can book an appointment with the lawyer.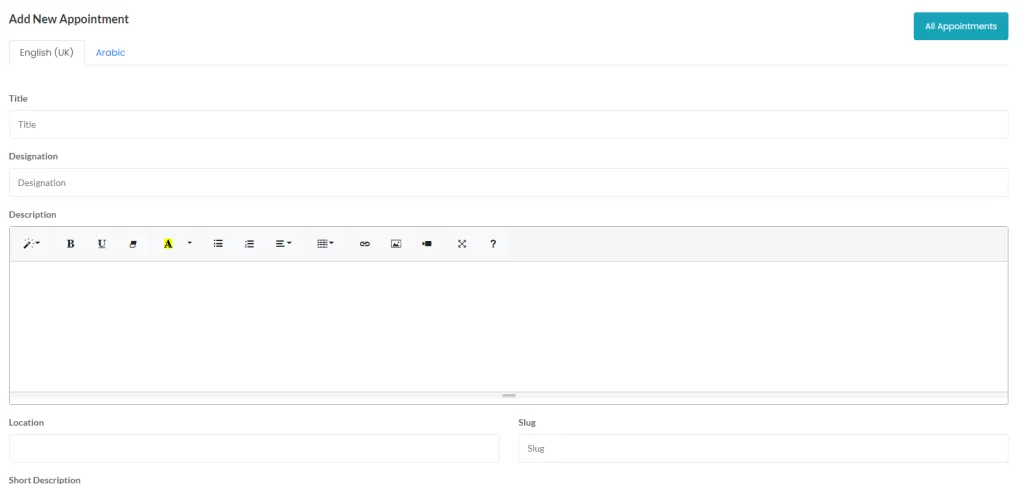 Multilanguage support: Attorg supports multilanguage. If you want that your attorney's website should be available in multi-language then it has the option for it.
No code required: While creating a website with the attorg website builder no code is required.

Google fonts: More than 700+ google fonts are available in this website builder.
Live chat: With live chat, your client can chat with you. For any emergency case, your client can reach you.
Color settings: It has unlimited color variations. From the admin panel, you can change the color.
Security: Cross-Site Request Forgery (CSRF) Prevention
Cross-Site Scripting (XSS) Prevention
Password Hashing
Avoiding SQL Injection
Social media share option: For promoting your website social media marketing is important. Attorg allows you to promote your events, and share your updates through social media platforms. Connect your social media accounts with your website and let your clients know more about your firm.
Home page variant: This platform has an excellent 4 home page variants.
Payment gateway: This website builder is integrated with 7 payment gateway.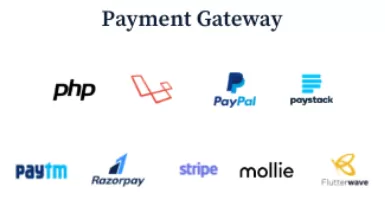 Device compatibility: Attorg website builder is compatible with desktops, laptops, and mobile. Also with major browsers. As attorg is a device-compatible website, you can add or change any section of your website with any device.
SEO optimization: SEO helps you to rank your website and get organic traffic. Change your website SEO settings from general settings.
Dizzcox – law firm website builder
Your next law firm website builder is Dizzcox. Dizzcox is a multipurpose website builder CMS (content management system) . This website builder works for businesses, also perfect for law websites. With its ready-to-use templates, you can easily create your law website. Dizzcox law firm website builder is built for beginner friendly. 
Best law firm website design templates are available in Dizzcox. With its rich features, this website builder is well-fitted for beginners. 
Features
Homepage variant: Dizzcox offers 10 premade homepage variants.
Advanced SEO optimization: This website builder has an advanced SEO optimization option. SEO helps to rank your website.
Mobile optimized: Dizzcox platform optimized for mobile devices and major browsers.
Newsletter campaign: The newsletter campaign helps you to stay connected with your clients. You can share your success stories with your clients.
Facebook/ google login: Using a Facebook or Google account you can log in to your website.
Multilanguage support: If you want your website should support multilanguage, Dizzcox has the option to choose your suitable language.
12+ Payment gateway: Dizzcox accepts 12+ payment gateway including PayPal, Razorpay, Stripe, Flutterwave, Bank transfer, and so on.
Blog page: This CMS system allows you to link a blog to your website to stay connected with your targeted audience. Blog helps your clients to know more about your website.
Sitemap generated: Sitemap helps to increase SEO scores. Dizzcox lets you generate a sitemap for your website from the admin panel.
Nexelit- attorney & lawyer website builder
Nexelit is a multipurpose website builder CMS. With an awesome homepage, variant build your legal law website. It saves your time and energy. Nexelit is never gonna ask you to do any coding.
Have a look at what a lawyer website looks like with building Nexelit. 
Features
No coding
Drag & drop build
Extended widget builder with customization
SEO & sitemap generator
Translate ready platforms
17+ payment gateways
Customer support
Recently Nexelit crossed 1200+ sales. Read our blog to know more about Nexelit and its success.
Wrapping up: Law firm website builder
If you are looking for a law firm website builder which is easy to use with a lot of features and functions, attorg is the best one. This ease-to-use website builder helps you to build your own law website successfully.
Create your law website now, and share your success stories with others.