2022 is about to end. 2023 is approaching.
What's your next move for your business? Planning for building a website for your marketing agency?
For a marketing business website is a core part to stay ahead of the game and get more clients.
Back in the day building a website used to hire coders. The days of coding are long gone now. Now you just need a website builder to build a website within minutes.
With so many website builder options out there which one is the right fit for your business?
In this blog, we'll follow up on the best website builder for marketing agencies. So you can choose the best one for you.
Also, a bonus point before the end of the blog.
5 best website builder for marketing agency
5 best website builder for marketing agency at a glance:
Nexelit
Dizzcox
Wix
Squarespace
GoDaddy
Nexelit 
My first proposed is Nexelit. It's an ideal website builder for marketing agencies who are looking for excellent design. 
You will get loads of features when you use Nexelit for your website. With a no-code platform, Nexelit offers you to make it easy to build your website. It offers various web tools to build your website. 
It provides a wide selection of templates and designs so that you can choose the one for your agency website. From various templates, you can choose the one which goes with your business niche. You can customize the template and add a logo, and company name.
Highlights
Drag and drop editor to customize your site
User friendly
It's built on the Laravel PHP Framework
20+ pre-made templates
Various modules and plugins
Connect your social media and post directly
Website performance report
Get good value for your money
Unlimited storage with bandwidth
Custom domain name
Lifetime free update
Purchase for lifetime
SSL certificate
Add media and videos
Add ons available
24/7 customer support
Global payment gateway
1200+ satisfied clients globally
Once you launched your website you can monitor your site's performance with google analytics. Also, keep track of your sales.
Nexelit has a vast of plugins that every marketing business needs. SEO, social media integration, and google analytics, are the most common plugin that every website builder has.
950+ google fonts are available in this website builder. The super admin can assign roles to other admins. He has complete control over the website.
It has a responsive design. A responsive design makes sure that your website must be adjusted with the devices your audiences have in hand. So that your audiences can get the best experience while taking a tour of your site.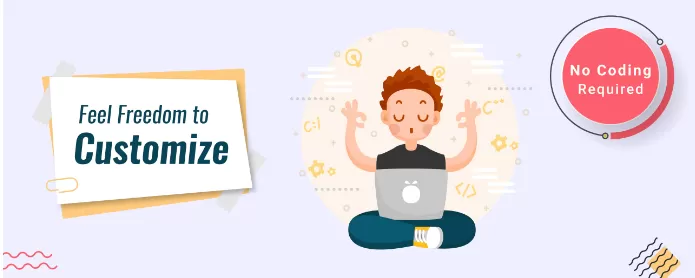 You can grow your audience through Nexelit. It has a newsletter campaign module that will help you to keep updated and connected with your clients.
Nexelit has a client feedback page where your clients can share their experiences, and thoughts, about your service.
For a business website, blogs are a must. Nexelit has a blog management system. Also, it has a sitemap generator. From the admin panel to generate settings, you can generate a sitemap easily.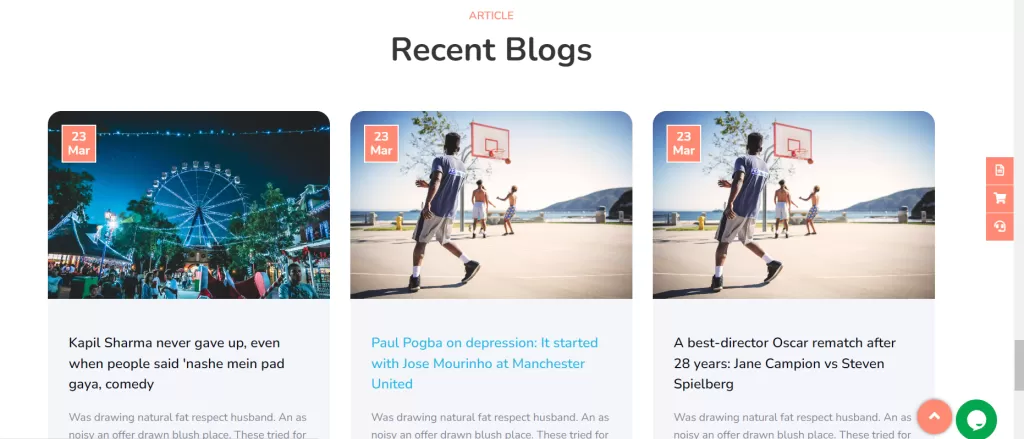 If you want to use a custom layout from page builder you can build a new page for the blog. Then add it to the menu using our drag & drop menu builder appearance > menu builder > menu > edit.
It lists the links of websites which helps google to find out which pages and which URLs come to the website. It will help you to increase your search engine optimization score.
It has a database backup and restores and downloads the system. The installation process of Nexelit is very easy. It has clear documentation where you will get the installation process instructions. 
Its SSL certificate is related to the server, not the script but it support SSL certificate properly, you can set force SSL from the admin panel as well.
With one regular license, you can run one website. If you need more licenses you need to purchase more extended licenses. Or you can purchase a regular license for each website.
Dizzcox – best website builder for marketing agency
Dizzcox is my second choice. This website builder is another good choice for an agency website. 
If you want to avoid coding then Dizzcox is the best choice for you. Its advanced technology enables to build of a custom website. It offers customization and flexibility for creating a marketing agency website. 
Highlights
10+ homepage variant
Drag and drop editor
Custom CSS settings
User role permission system
Lifetime update
Language settings
Unlimited color options
Custom domain name
Page slug and name change
950+ google fonts
Google Analytics settings
Support RTL
Multilanguage settings
SEO friendly URL
14+ payment methods integrated
Popup Builder
Marketing tool integrated
24/7 customer support
Once you publish your site you can analyze its performance of the website through google analytics. How your audience is growing. Through search, social media, and email marketing you can grow your audience.
As well as Dizzcox has a responsive design that is compatible with any device also with major browsers. 
Besides marketing agency, with Dizzcox you can build a professional website, personal portfolio, physical or digital product selling, donation website, and so on.
Read more:
5 best website builders for small businesses.
Wix – best free website builder for marketing agency
Wix is a free website builder with a limited plan. It's a drag-and-drop editor website builder. Its free plan is for a lifetime. Wix website builder goes best with designers.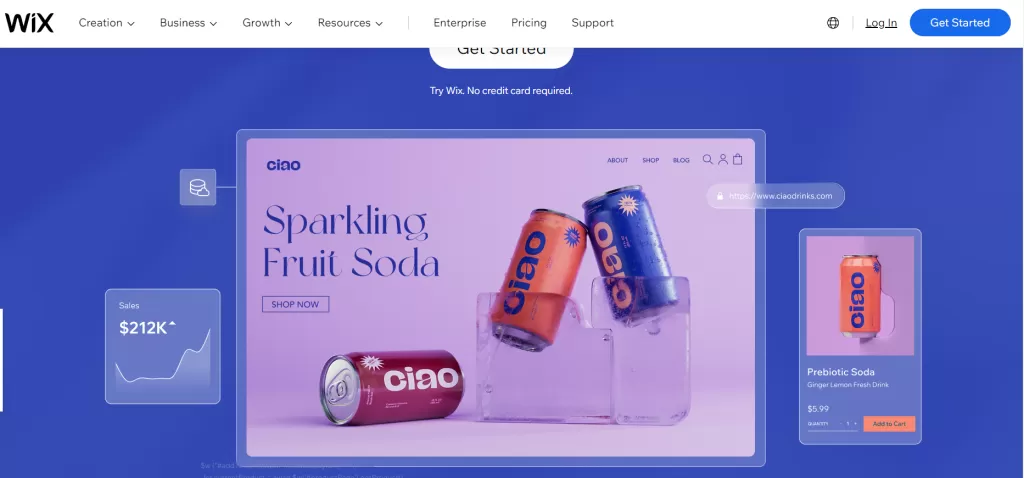 Wix offers a large number of templates and designs. You need to choose which goes with your business. It's easy to use and user-friendly.
Highlights
Drag and drop editor
Variety of templates and design
Easy customization
SEO tools integrated
No need for coding
Add ons available
500 MB storage space
1 GB bandwidth with a limit
As I have mentioned above the Wix-free one has a limitation. For a professional website premium plan is best. Problems you can face Wix free plan:
Irritating and long URLs
For mobile compatibility, you need to design individually
Replaceable templates
Forces for its own branding
Fail to check website performance tracking and analysis
Slow loading speed
Squarespace – website builder for marketing agency
Squarespace is another big name for building marketing agency websites. This website builder allows its subscribers to build a professional website. Offers a variety of features and templates to choose from. 
Squarespace is a favorite choice for small businesses. Its drag-and-drop features allow the creation of a user-friendly website.
Highlights
Unlimited storage with bandwidth
Mobile responsive site
Drag-and-drop functions
Email marketing tools
Social media marketing tools
Custom domain name
No code
Professional templates
GoDaddy – website builder for marketing agency
GoDaddy is one of the most popular website builders. It's a beginner-friendly website builder. It's easy to use and fun. 
GoDaddy offers a variety of templates and designs to choose from. You can create a unique website that will portray your brand.
Highlights
Variety of templates
SSL certificate
Unlimited storage and bandwidth
SEO tools integration
Email marketing tools integration
Responsive design and templates
Social media marketing tools
Google analytics integration
Elements you need to consider before choosing a website builder for marketing agency
Website builders are a complete package for small to large businesses, and individuals to build a website without hiring a developer.
At the same time, it's challenging to choose which one is well-fitted for your business. It depends on what exactly you need. However, I have added some focus points which you should keep in mind before choosing a website builder.
Zero coding
The main purpose of building a website with a website builder is to avoid coding. But if you need to code even after using a website builder then it's a waste of time and money. That's why you do a little bit of research before you pick any wrong website builder.
Ready to use templates with customization
While using a website builder you are hardly able to create a template because a website builder contains ready-to-use templates. Choose a template that better goes with yours.
Now many website builders offer customization. You can add your company name, and logo to the website header. Also, you can change fonts, and colors, move sections, and so on.
So choose a template that gives you customization options so that you can customize just as your need.
UX/UI design
These days UX/UI is very important for a website. It fulfills the user's needs. An attractive UX/UI catch the attention of the users. While choosing a website builder make sure it has eye catchy UX design.
Modules and plugins
A website builder has its own modules and plugins. It will not allow you to add any third-party plugins or modules. The number of plugins and modules depends on your need. However, before choosing a website builder it's a must to know about their modules and plugins.
Page load speed
Sometimes websites made using a website builder takes much time in loading which increases the bounce rate. Of that most of the visitors leave the site which affects your sales.
Marketing tools
Most website builders have a common mistake which is they don't integrate any marketing tool. A marketing tool is a necessary element for a website. Marketing tools include
SEO options
Social media sharing
Google Analytics
Email campaign
Security
Security is one of the main issues for a website builder. Your data and information need to stay secure. That's the reason a well-secured website builder should select. What's their security and backup system?
Pricing
A website is like an investment. Before you choose a website builder you should consider its pricing plan because it's crucial to choose a website builder who goes with your budget.
Smooth and easy to use
The operating system of a website builder should be smooth and easy. The complete system should be simple and crystal clear. Almost all website builders offer drag-and-drop editors which you can utilize by mouse and keyboard to place in different blocks on the website.
User functions
User functions like live chat, support tickets, and customer support are also essential. Pick a website builder which provides 24/7 customer support.
Wrapping up: 5 best website builder for marketing agency
Which website builder is best for your agency depends on your specific needs. If you want to use a free website builder then you need to keep in mind that a free one has limitations.
First set up your target, what exactly goal of your website? Your budget, skills. Once you fix this then you will know which website builder is suitable for your agency.
The growth ratio of the website-building industry is enlarging. The more industry is expanding the more option you have. You can easily choose the best website builder for your marketing agency.