Are you a freelancer, blogger, or corporate entity looking out to build your website? Then you go for two options. The first one is a website builder and the second is the CMS (Content Management System).
Developing a website needs to serve all your purpose. You need to ask why you are building this. Your expense and the amount of time you want to put into it.
However, CMS helps users to build a robust website with no coding knowledge. In most cases, users get afraid that they need to make a lot of expenses for hiring a web developer and stuff like that.
But CMS makes the route of website building more of a fun option. So, let's take a tour of how to build a website with CMS. There will be a hidden surprise if you are looking for a CMS to build your next business website.
What Are The Key Steps to Building a Website With CMS?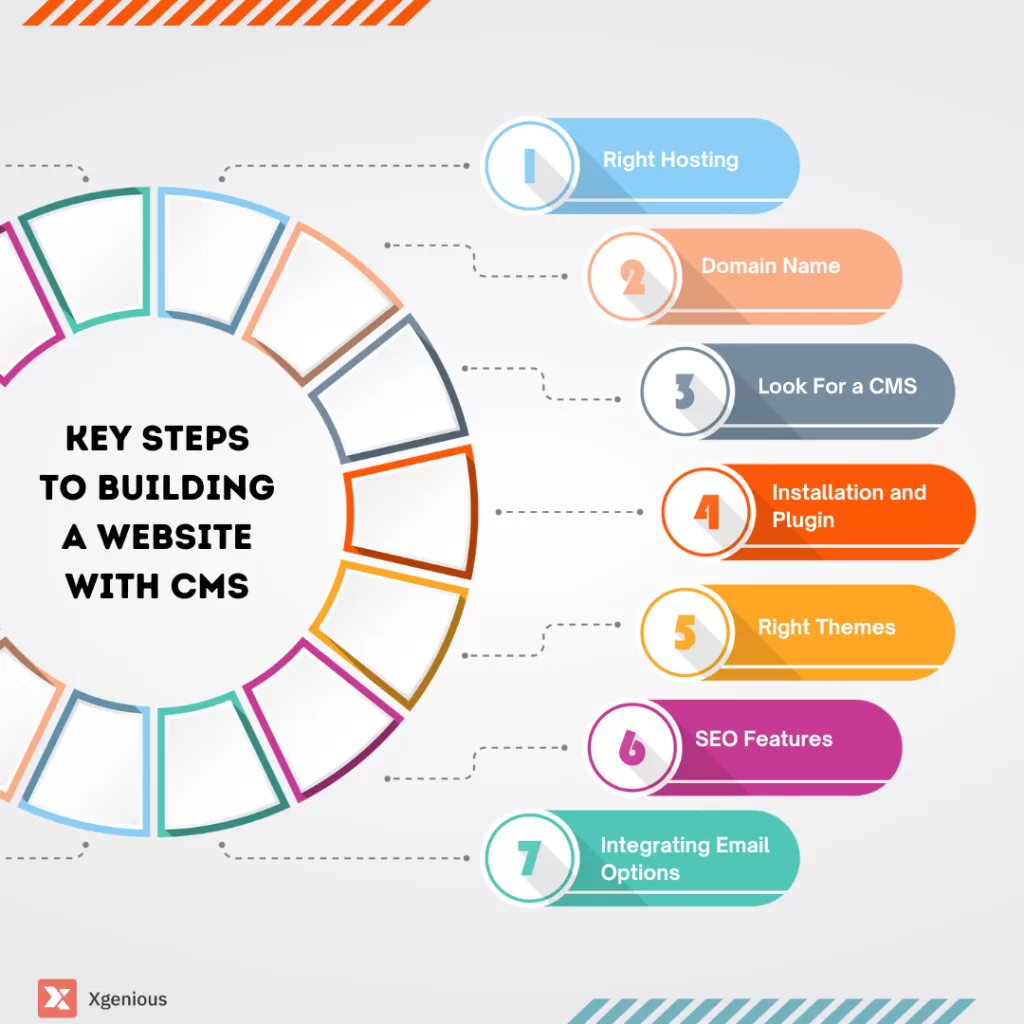 Managing content on a website becomes easy with a content management system. From content creation for the website to content publication, it takes note of all sections.
So, the user finds it much easier to deal with it without having efficiency in the programming language. But you as a corporate entity need to follow the below steps to build your website with CMS.
The Right Hosting Plan
The foremost step is selecting the hosting plan for your business/personal website. Hosting enables you to bring your website to the internet.
Web host/URL will keep your website content and make it visible to the public when they click on/ browse the URL. Again you need to think if you need shared hosting, dedicated hosting, or VPS hosting.
Shared simply means sharing your website URL and website resources with other similar websites whereas a dedicated web host solely deals with your website applications and has a secured server for you.
Virtual private server (VPS) can support many websites on the same server but keeps resources private from one to another website. So, you need to check on cybersecurity, expense, and how a web host quickly loads and maintains the server. This is very important for building a website.
Seeking the Domain Name
Literally, it's naming your business online. After you bought the hosting plan for your intended business, you need to seek the domain name.
You can purchase a domain name from secured and authorized domain sites. Remember, choosing a domain name can be a tricky one.
It's like taking your business one step forward. Because the name should be relevant to your business, keyword-optimized, and should reach the targeted audience.
Do your best research for the domain name portion. If it matches with any other businesses, try to modify it a bit. Extensions are important. You can't miss those.
Whether it is .com or .org, it should be user-oriented. Even if your users make a spelling mistake, they will find your business online. So having a lot of domain extensions would be a good option.
Look For a CMS
It's the next exciting step you need to carry out. When you think of building a website using CMS, you need to choose the best of it.
Note down what's the purpose of your website, and how you want to conduct it. Then do research on the best CMS for your business.
Cross-check how the CMS platform's perks align with your intended purpose. Here a great example could be -Nexelit, a CMS application. Why choose Nexelit?
It comes up with a bunch of goodness. The users can find it easy to communicate with them. That makes a collaborative start. Have lots of prior experience in website building.
Nexelit has built websites for corporates, and brands like cyber security providers, printing and publication media websites, office tools, informative websites, and many more. The best part is you can connect with them from any part of the world and get your best website-building services.
It provides a drag-drop option for builders and owners. No need for code languages. So, watch your first step to choose the right one.
Installation and Plugin
Once you have decided on the CMS application. You need to install it on your host. Afterward, plugin the installation. It is easy to install Nexelit in any host without delay and the plugin can boost up the website functionality in many ways.
Playing With The Right Themes
Now it's time to decorate your very own website. When you choose a CMS, you navigate to so many advanced features, themes, and content.
Moreover, you don't need any code, or HTML education to do this. Users can easily create and format a new layout for their website.
While creating the layout, you need to go through your business strategies. What people will look for, is how to make the website hassle-free for them. In this case, the owner needs to rely on the CMS wealth.
Nexelit has bunches of themes for building a website. clear and fun themes. No compromise with colors and text and have lots of home page variants.
Moreover, the control of the owner is very rigid in Nexelit. They can upload, and update their user information quickly here.
Provide The Content and Advanced SEO Features
An imperative part. You need to write the good and best words for your website to grab traffic. Working on the about page, headings, and SEO content is needed to complement your website.
The Nexelit offers all types of hyped features for your website. If you are trying to build your website in your native language, no issues with it.
Nexelit offers language support for owners as well as owners can decide the default language setting for the public. The SEO feature of Nexelit offers the scope for sharing metadata and meta description. The owners can provide and share images, text, other page links, and contexts.
Integrating Email Options and Social Media in the Website
A website should be like a wide tour. The audience nowadays wants to log in with social media accounts and emails. So, website owners will also look for these features from the CMS.
Nexelit, they have not only a Facebook and email option, they introduced another charm, which is a newsletter module. Once you add this feature to your website, you get to know it from the other end. Your audience can subscribe to the newsletter and receive mail from their needed websites.
What's The Difference Between a Website and CMS?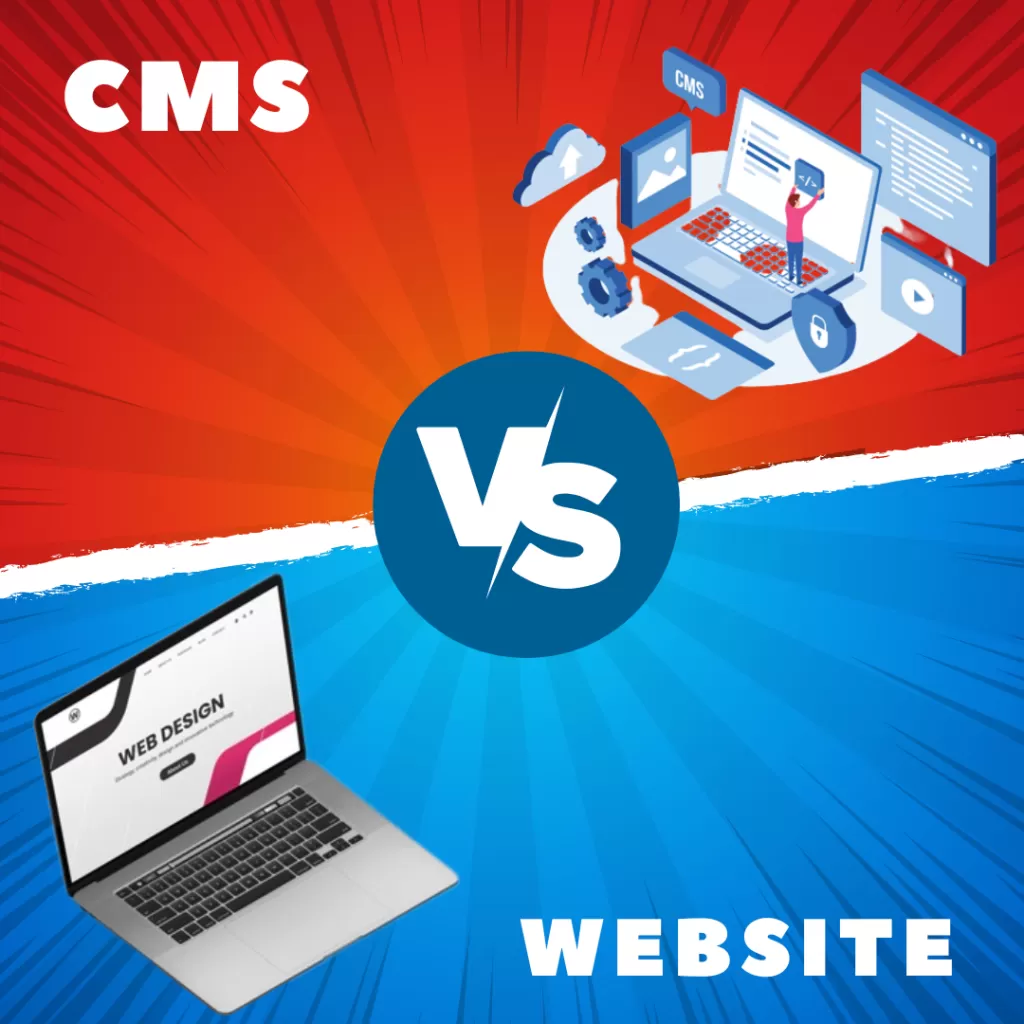 Many might think that website building and CMS are not different. But as I mentioned earlier. Both are different routes of creating a website.
So, let's see how they differ from each other and how to choose the right route for your next website building…
Website builders are more oriented toward website creation. When you are at the door of website builders, you don't have to buy a domain, or hosting plan, check for security, etc.
It makes it easy to operate a website even without letting you know what's going on. They have tools, domains, hosting everything for website building.
But yes, they are sometimes limited with the contents. In case you are starting a small business, then this website builder is for you. You are typically hiring front-end website builders to make your website.
Also dealing with website builders doesn't allow you to have proprietary rights. They have proprietary tools and access only for them. It is user-friendly but it can't give the full-freedom to the users.
It is quick to start and run a website with website builders. You need to follow the following steps:
Log in to website builders
Choose themes or template
Add the domain
Input SEO and create content
Go online
You can go for online or offline website builders. Online website builders are easy to go with. You can drag-drop, edit, add photos, themes, and headings to your website without any coding.
To build a website with web builders you just need to subscribe to their software and your website will be ready soon. But changing the web builder platform is not easy and it is costly.
So, those who have a mind to stick with one hosting can use web builders. Small-scale businesses, e-commerce sites, and bloggers can choose this popular route.
On the contrary, the CMS is a good guide for website building. But unlike website builders, it doesn't provide you with a domain and hosting.
The content management system is only for creating super functional content for your website. You are the owner of your website. CMS allows having a couple of hosting and the owner can virtually look after his website's elements.
Thus it is a little expensive. But websites that are more content-oriented love CMS. CMS brings intuitive content and themes to your website.
Any big business with a high range of content can log in to a CMS platform. Nexelit is one of those that navigate a super way for websites with lots of themes, ease, payment gateways, add-ons, SEO plugins, and much more. Let's see the differences in a very clear mode:
| | | |
| --- | --- | --- |
| Topic | CMS | Website builders |
| Domain/hosting | Need to buy | No need to buy |
| Advanced performance | Yes | Fill the basic simple requirements in a great way |
| User access | 100% | Have own proprietary tools and access that are not for users |
| Expense | More | less |
End Thoughts
If you have known the steps of how to build a website using CMS then you are halfway through building your website. Now you need to buy a hosting plan, and domain, then login to CMS and start creating content. However, Nexelit can be a good pick for your next website building. Time to take a tour with Nexelit? Let's go!